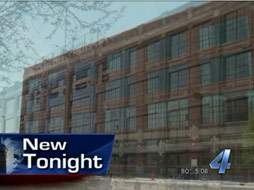 A historic building in Oklahoma City is getting an upgrade to fit in with the 21st century.
"So where we're standing right now used to be a Model T Ford assembly plant and then for many years, it was the Fred Jones Company where they re-manufactured Ford engines," Craig Greenberg, president of 21c Museum Hotels, said.
In fact, this 14,000-square-foot space was still used by the Fred Jones Company until renovations started on the building.